April 2023 Update: I'm thrilled to announce that Dr. Charles Meakin, my integrative oncologist and former US Medical Director of Care Oncology has opened MeakinMetabolicCare.com Not only does he continue to prescribe the protocol, the offers one-on-one coaching and off-label drugs, if indicated. Chuck has been a partner in my healing since the very beginning and has treated me while I was living in Hong Kong, London and the US. I'm so happy more will have the chance to take advantage of his compassionate care!
July 2022 Update: It's been almost two years since I wrote this article. I've been taking some version of the COC protocol (moderated based on my unique needs) for over three years now. Sadly, there have been changes with the new ownership and I would no longer advise people to use Care Oncology if they're able to get the drugs – metformin, atorvastatin, doxycycline, mebendazole – through another provider.
While I had previously understood that the drugs were being offered as part of a patient-funded trial, this is not the case and data is not going to research. New ownership and medical leadership seems, from my experience, to be focused on making uninformed judgements and rushing patients through an increasingly expensive assembly line.
In the early days, I argued with my first COC oncologist and members of the nursing team who were deeply opposed to keto and fasting but they were quickly replaced as COC matured. Today, after I was told how few COC patients survive in the program as long as I have, I was given a list of everything I've done wrong (to wind up cancer free?) before giving my history. I was told "I clearly don't do keto" after a cursory glance at my bloodwork and no attention to my record. I would have filled her in but she cut off my every attempt to relate my history. Eventually, the stress of her interrupting me triggered my aphasia and I couldn't speak much, anyway. I assume she was pleased that she kept the $330 appointment under 15 minutes.
I'll be looking for a new way to source these drugs and will share it here once I find it!
[Update: So happy to have found MeakinMetabolicCare.com]
---
There are three prongs to my metabolic approach to cancer treatment: diet, stress management, and clinical treatments. For me, clinic treatment includes everything from sauna therapy to HBOT to Vitamin C injections and more. Among these, I believe the Care Oncology Clinic metabolic protocol using off-label drugs was most critical to my recovery.
How I discovered Care Oncology Clinic
The months after I was diagnosed were a period of frantic research. I was still working full time at the paper, but every free moment was spent pouring over research and literature. It didn't take long for me to learn about the Warburg effect and Thomas Seyfriend's extraordinary work on the metabolic theory of cancer. I read every book I could on the subject and found what I consider to be among of the most powerful cancer healing manuals: Travis Christofferson's Tripping over the Truth, Dr. Nasha's The Metabolic Approach to Cancer, Miriam Kalamian's Keto for Cancer, and Jane McLelland's How to Starve Cancer.
After reading these books and the supporting research, I knew that metformin and other off-label drugs could target my cancer's lack of metabolic flexibility and enhance the benefits of my fasting and ketogenic diet.
I remember the thrill of elation and urgency that I felt when McLelland's book mentioned a clinic in London that was offering these off-label drugs as part of a clinical trial funded by the NHS. I didn't even finish the chapter before I headed to Google and discovered that Travis Christofferson himself had formed a non-profit to bring the same clinical trial to the US. I'm still overwhelmed by these incredible people and how their stories are saving lives, including mine.
What are Off-Label and Off-Patent Drugs?
"Off label use" of a drug is using it for a reason other than its approved use. For example, Benadryl is approved by the FDA for treating allergies. It also happens to make some people super sleepy and can therefore be used off-label as a sleep aid. Similarly, Metformin is approved by the FDA for treating high blood sugar as a result of diabetes but also happens to have a well-know effect of preventing cancer, slowing cancer progression and improving survival rates.
One trick with off-label use is that it's not covered by most health insurance plans and rarely offered by doctors as it could open them up to lawsuits.
Well shoot, you think, everyone knows Benadryl makes you sleepy and metformin prevents and treats cancer, why doesn't the FDA just approve those uses?
The reason is money. The clinical trial process required to attain FDA approval costs millions – sometimes billions – of dollars. Most of these off-label uses are for drugs that are also off-patent.
Off-patent drugs are those that are no longer covered by patent and so can be offered as generics by other pharmaceutical companies. When the patent on a product runs out, the price normally plummets as different manufacturers can now compete with each other on price. The downside of this is, without the opportunity to charge high prices for the drugs, there's no incentive to pay the millions needed for a clinical trial to get FDA approval.
There can be a drug that everyone knows helps cancer but if there's no way to make money off it, it will likely never go through the approval process. PSK is one of the most commonly prescribed cancer drugs in Japan. Because it's an extract of a medicinal mushrooms that can't be patented, we'll likely never see it in the US. Same for fasting and keto. These show breathtaking results in small trials; because there's no money in fasting, it faces an almost impossible road to becoming an FDA approved treatment.
What is Care Oncology?
Care Oncology Clinic is a non-profit that was formed to complete the final clinical trial process and gain approval for the use of inexpensive, off-label and off-patent drugs for cancer through a patient-funded model.
That is, they're able to offer inexpensive drugs which have already been determined by the FDA to be safe and effective against cancer to patients who desperately want them. The money patients pay – which is negligible compared to other cancer treatments – funds the "phase 3" trial required to eventually become standard of care.
You can see why I was so excited when I finally discovered them.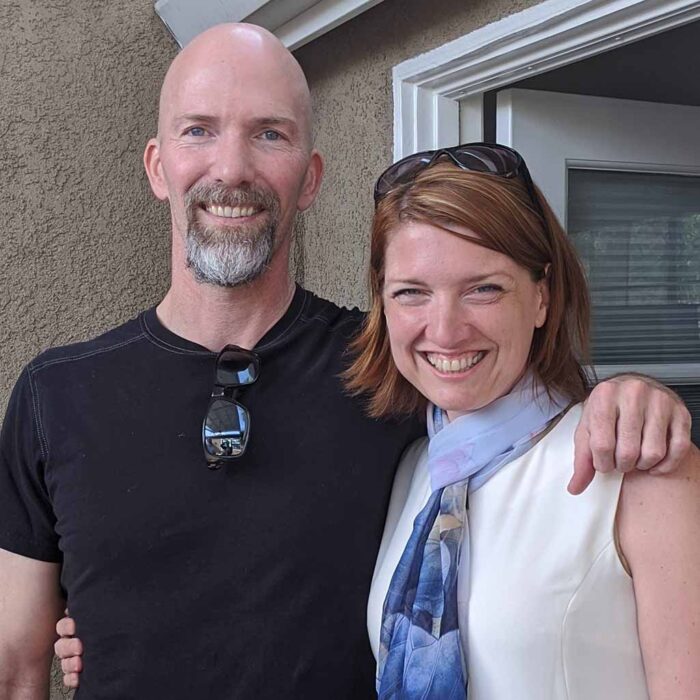 Who are Care Oncology?
The original Harley Street clinic in London was founded by Dr. Robin Bannister and Gregory Stoloff. I was very fortunate to meet Robin at a COC staff party and his compassion is overwhelming. His personal story is touching and tragic, but he has funneled all his energy into saving lives by finding a way to get lifesaving drugs to patients.
Travis Christofferson, the author who raised awareness of effective off-label, off-patent treatments for cancer, went on to create the Foundation for Metabolic Therapies for Cancer and help bring COC to the US.
The clinic still has a physical presence on Harley Street in London but treatment can be offered remotely in, I believe, the UK, US, Canada, New Zealand, Australia and most of Europe. Even while living in Hong Kong I was able to consult remotely and pick up my drugs in the US every quarter.
I've received treatment from both the US and UK teams and can confidently say that their staff is comprised of the most compassionate oncologists I've worked with. This says a lot given my treatment at three Hong Kong hospitals, the Mayo Clinic, Seattle Cancer Care Alliance and two brain tumor specialists. Additionally, their nursing team is amazingly responsive and usually answers questions within 24 hours. What amazes me most, though, is that they're so kind and personal. Anyway, enough gushing.
What is the Care Oncology Clinic (COC) Protocol?
The protocol consists of the following medication:
Metformin, a well-known diabetes drug with well-documented cancer prevention and treatment effects.
Atorvastatin, a statin used extremely commonly to treat high cholesterol with added anti-cancer benefits.
Mebendazole, a common anti-parasitic with anti-cancer effects. If you've heard about the guy who credits a dog-dewormer with his cancer recovery, this is the human version of fenbendazole, the drug he used.
Alternating months of doxycycline, a common antibiotic with, you guessed it, anti-cancer benefits.
The dosage varies depending on the patient's unique situation and is usually adjusted over the course of treatment.
I'll note here that these drugs are meant to be complimentary and used in addition to conventional treatment, not instead of the standard of care. In many cases, the benefits are synergistic with each other and with other treatments.
Are there Side Effects to the COC Protocol?
The drugs above all have reported side effects, one of which is improving cancer outcomes. There's also the approved use: reducing blood sugar, reducing cholesterol, eliminating gut parasites, and killing bacteria. Aside from these, though, are another host of potential adverse effects including diarrhea (metformin), forgetfulness and body aches (atorvastatin), nausea (mebendazole) and killing off the body's good bacteria (doxy). Most people won't experience any adverse side effects but some may.
Personally, I had experienced some GI, memory and body ache side effects in the beginning. All got better over time and all were nothing compared to cancer or chemo but these are still powerful drugs.
How Much Does Care Oncology Clinic Cost?
In the US, the Care Oncology experience begins with a free phone call to confirm eligibility for the trial. If basic criteria are met, the first video consultation is scheduled and costs $800. They'll prescribe the first 3 month's medication to be delivered for about $100-200 USD. This could be more or less, the price has been changing regularly.
Every 3 months you'll have a follow-up video appointment for $295 $330 now to review your progress through blood work and a consult. You'll then get delivery of your next 3 months for the same $100-200.
In the UK, the drugs cost me about $130USD for three months, delivered. I'm not sure the cost of the consults but they may be covered under the NHS.
If you're lucky enough to have a doctor who will prescribe the drugs for you outside of COC, that's awesome. However, your results won't be included as part of the clinical trial data. The more people who participate in the patient-funded COC study, the sooner these drugs are approved for all.
My Experience with Care Oncology Clinic
Within days of discovering the existence of Care Oncology in Jane McLelland's book, I had an appointment. I was living in Hong Kong and so had the drugs delivered to a friend in the US where I picked them up and started taking them July 2019.
My blood tumor markers were already on their way down as of May 2019 after starting lorlatinib. I was still following my whole foods, plant-based functional keto diet and had intensified my fasting routine. All this to say: It's impossible to know where to attribute the fact that my first scan after beginning the COC protocol was the first scan that showed I was No Evidence of Disease.
I'm writing this ten months after that scan and I'm still taking the protocol and I still have no active disease. As I've slowly, gently, and somewhat nervously backed off the heavy doses of medication and supplements that I used while the cancer was still spreading, I've modulated dosage of some COC drugs. Nevertheless, it will be many years before I consider abandoning them altogether. The miracle I experienced while taking the protocol isn't something I want to put at risk.