This one is good.
My lorlatinib instructions are to take 4 25mg tablets once per day. I thought that was weird since I know they make a 100mg tablet. What's the medical value of taking 4 pills at a time rather than just one?
A 30-day supply of 25mg tablets (120) costs $21,630.41.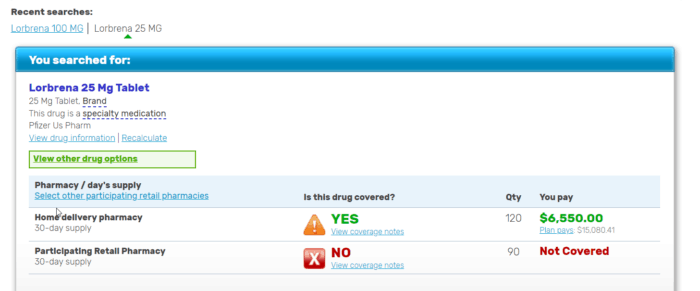 A 30-day supply of 100mg tablets (30) costs $16,222.79.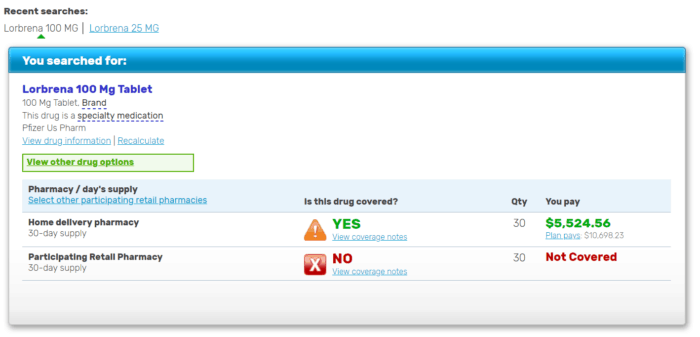 These are all US dollars.
I braved the pharmacy phone tree and three disconnects to ask them to make the change to 100mg tablets. They told me the tablet size had been specified in my prescription. I will bet a month's worth of lorlatinib those poor doctors at the Mayo Clinic have no idea about costs and are just doing what's recommended as "best practice" by the drug manufacturer. I sent them an email and hope they're willing to deal with the god-awful phone tree to make the change.
The pharmacy "customer advocate" didn't understand why I even cared about the price since my current copay is $0. My current copay is $0 because, after many, many hours of research and phone calls I'm fortunate to have Pfizer Copay Assistance, but it only covers up to $25,000 a year. The faster I blow through that $25k the faster I'm paying those beefy copays myself.
The customer advocate still didn't quite appreciate my concerns. It might be relevant to note that this pharmacy, Accredo, is wholly owned by Express-Scripts, the pharmacy benefit manager mandated by my insurance. They're the only pharmacy I've found that will accept Pfizer Copay Assistance, though, so, full circle.