The PET-CT results weren't nearly as bad as expected given the dramatic rise in tumor markers in my last blood test. Overall, it looks fairly steady since the Jan 30 scan at the Mayo with only minor progression of the body mets.
The report only compares to the October scan at Adventist and the format makes it difficult to compare to the Mayo. However, I think the two "new" tumors in this report existed back in January. The only dimensions I remember are that the primary tumor in the left lower lobe was 5.5cm when I was diagnosed in October, 1.8cm at the Mayo in January and 1.9cm in this report.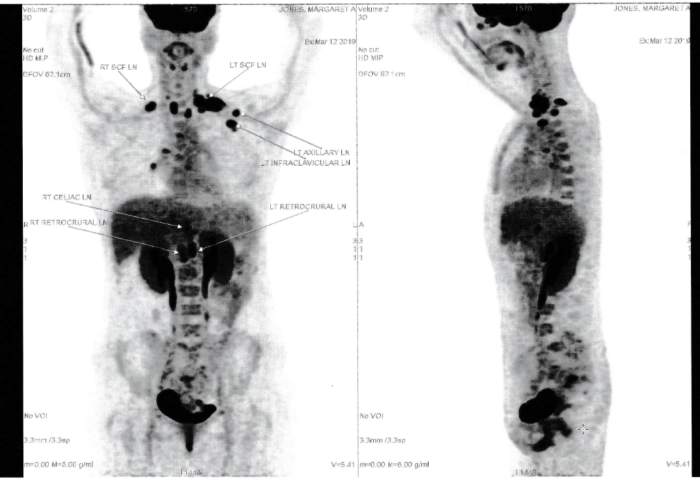 Just being able to see the two images side by side is very reassuring. I hope to get ahold of the Mayo images in the next month to post here.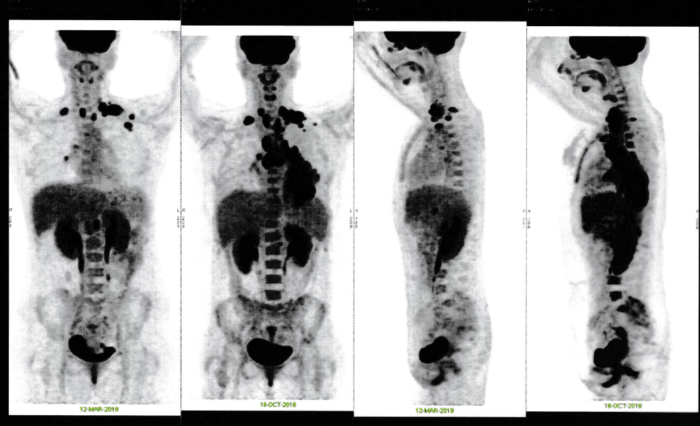 Unfortunately, while I haven't gotten an official rejection from the Dana Farber lorlatinib trial yet, the progression will almost certainly disqualify me. I've been nagging the Mayo for the past week to call my insurance to see if I can get the prescription they wrote covered in the US but there's been no progress there except for promises to call me back.
The new ray of hope is that my oncologist in HK thinks he may be able to get me access to lorlatinib out here. I hope to hear back soon. I run out of Xalkori at the end of this month.
Since I won't be doing the trial for lorlatinib's impact on the brain and my brain mets are growing fast, I'll need to do one more round of stereotactic radiosurgery to zap those buggers. I have a few things I want to finish at the office before I turn my brain into Swiss cheese so I'm looking to schedule it end of March/ early April. It knocked me out for about 3 weeks last time but I'm hoping it won't be as bad this round since I'm so much healthier overall.
If all goes swimmingly, I'll get ahold of some lorlatinib and it will work to prevent any future brain tumors while holding these body tumors in check. Wish me luck!