I had a rough day yesterday throwing up both my Xalkori doses ($330 US down the toilet!!) and sleeping most of the day.  I suspect it was a result of delayed side effects of the radiation.  I did a little reading and some side effects can appear weeks to years after treatment.  My theory got a little extra support when my hair fell out at one of the radiation sites. Oddly, it hasn't fallen out of the other site, yet.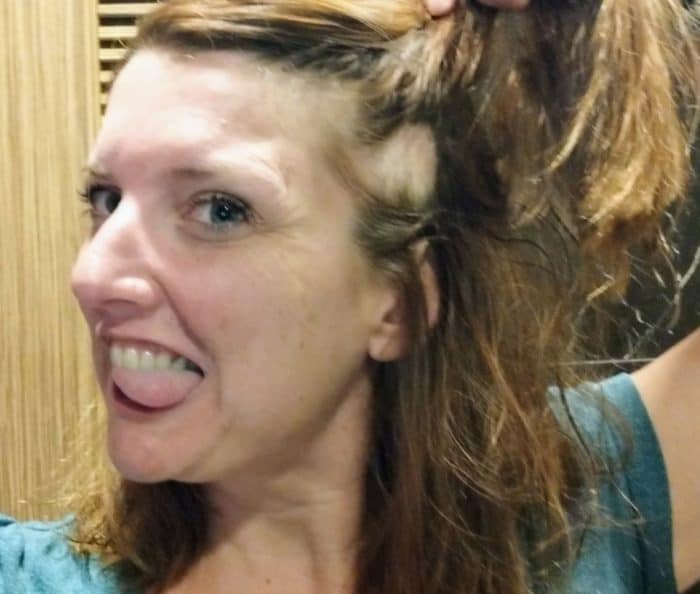 I bought a bunch of fun wigs before treatment started but I'm not sure if I'll get to use them yet.  We'll see how much more I lose.
For the record – today was a great day. I took an anti-vomiting pill 2 hours before my 7:30am morning Xalkori. I was out of bed feeling good by 9am – probably the earliest since I've started treatment – and took an hour walk with Brad. Oxygen levels have been great all day, and, if dinner stays down, I will have mostly hit my calorie target. Cheers to constant improvement!