Brad and I just returned from an amazing holiday in Thailand. We spent three nights in Bangkok and five nights in Phuket. I booked the trip before my diagnosis imagining many fruity rum drinks on the beach and cocktails at swanky rooftop bars. Instead, we had a perfect, healing week of massages, cycling, sunshine and the healthiest vegan dishes we could find.
Somewhere between all that relaxing we found time for a couple of sightseeing expeditions including a breathtaking sailboat and canoe tour of Phang Nga Bay.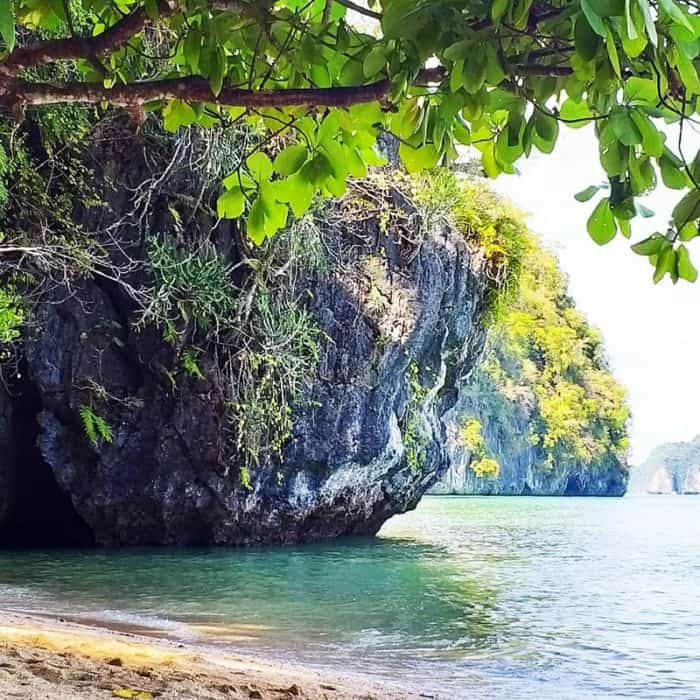 While on the boat we chatted with a couple from San Diego who both worked for Pfizer. When I joined the conversation the woman, Stephanie, was joking with Brad about the negative impression most people have of the company. Although I don't normally talk about my condition with strangers (except on the internet), I let them know that a drug made by Pfizer was the reason I was able to be on the tour.
It quickly came out that the man, a chemist named Richard, had actually worked on the Xalkori project. They were both very familiar with my diagnosis and mutations. We chatted a bit about how far cancer treatment has advanced in the past five years and the incredible new technologies coming down the pipe. Before we parted ways Stephanie took a picture of us together to remind her of the important work she does.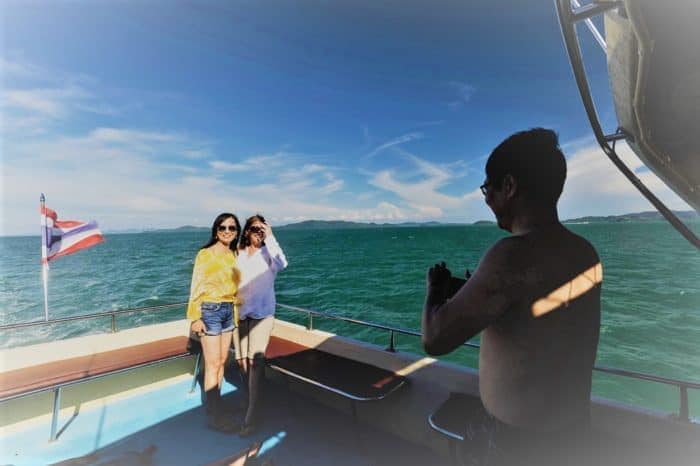 I still can't get over the insane coincidence. There's no question that if it weren't for Xalkori I would not have been in condition to go on the trip. What are the odds of meeting two people halfway across the world who contributed to the quality of life I'm enjoying now? I'm so grateful that I was able to thank them in person for the work that they do and to demonstrate that their good works pay off.
For the record, my current quality of life is outstanding. We rented a portable oxygen concentrator for the trip and I didn't use it once. Nor did I need to take any of the anti-vomiting or codeine pills I'd packed. While my diet wasn't perfect – most meals were cooked and I know there was sneaky sugar in some of the curries – I was able to stick to low carb, vegan eats. I caught a little sinus infection due to my depressed immune system but nothing disruptive and I'm feeling better after just a day at home. Overall, this trip was a great example of how I can live a glorious, fulfilling life regardless of cancer.
When I was diagnosed in October I was worried our holiday season would end up being a tragic memory for Brad. Instead it's an experience we'll cherish together and I'm confident we'll be having just as much fun when we ring in 2020.