I've been making a simplified variation on chicken tortilla soup for years so this jackfruit swap was a no-brainer. The jackfruit soaks up the bold, zesty flavor of the spices and makes for a terrifically satisfying meal that seems to hit the spot whether it's warm or cold outside.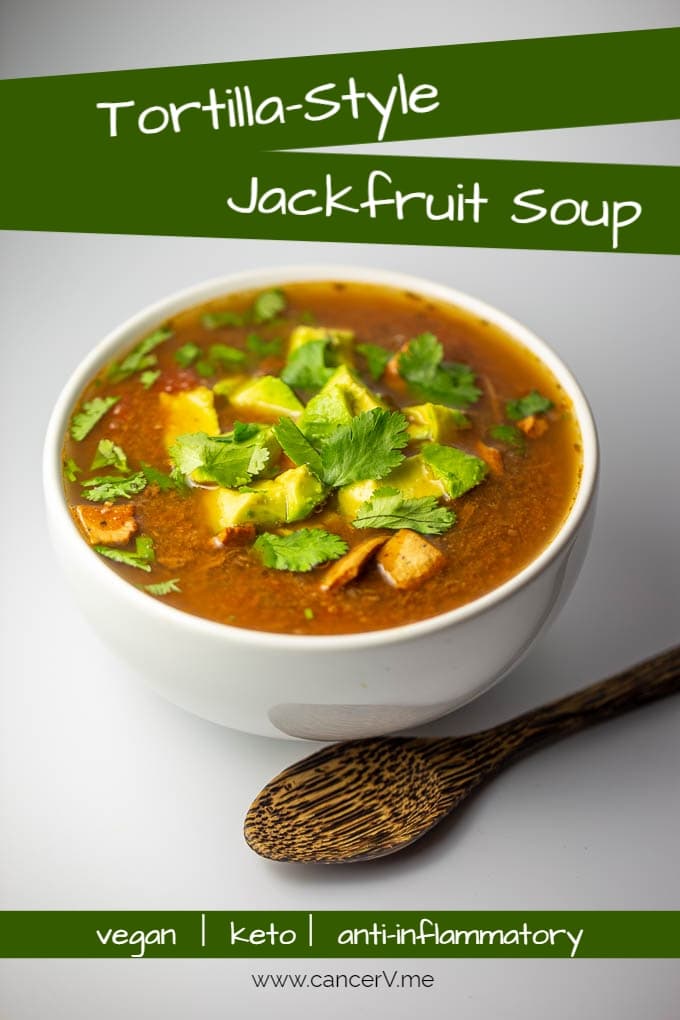 The only organic jackfruit I can find in Hong Kong comes pre-shredded in a box from Edwards & Sons but it does the job nicely. In LA, I used to buy the cans from Trader Joe's or my local Indian market. If that's your situation, just drain, rinse, and shred your jackfruit before adding it.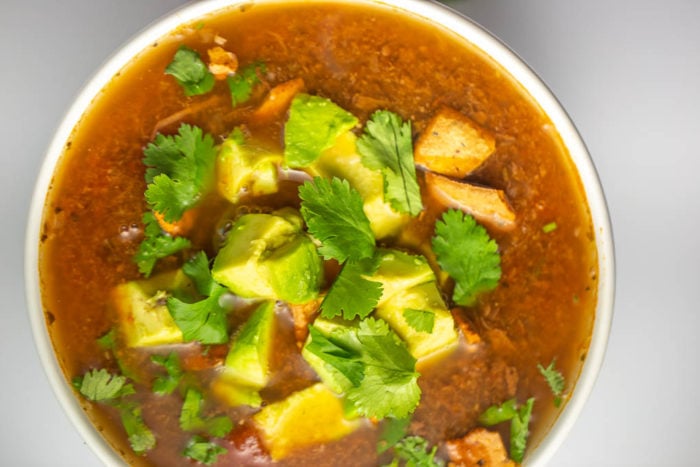 This is a super simple dish that comes together in one pot with minimal effort so it makes a nice weeknight meal. I generally make it when we have an open package of cauliflower crackers that are going soft and use those as a topping. I also make sure to add plenty of avocado and I have a feeling a little shredded vegan cheese or sour cream wouldn't be a bad addition.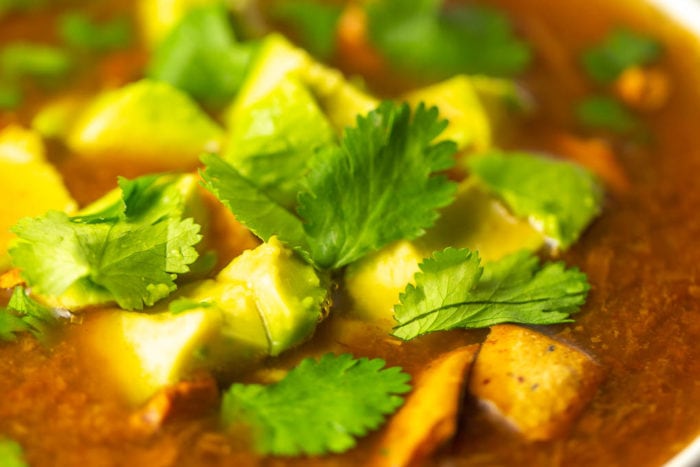 However you make this dish yours, I hope it makes your life a little simpler on busy days while still making sure you're nourished and satisfied.
Ingredients
4 c organic vegetable broth

1/2 a small onion, diced

1/2 a small jalapeno, chopped (more or less as desired)

1 can of organic tomatoes, diced

1 bag shirataki rice, drained and rinsed (optionally, substitute cauliflower rice)

1 box jackfruit, shredded or 1 can jackfruit in brine, rinsed and shredded

1 tsp cumin

1/2 tsp smoked paprika

Himalayan pink salt and lots of freshly ground black pepper to taste

4 cloves garlic, minced

1/4 c cilantro

Optional: cauliflower crackers, diced avocado, vegan cheese
Instructions
Bring the broth to a simmer in a medium saucepan and add onion and jalapeno. 
Using a hand blender, blend until generally smooth.
Add the tomatoes, shirataki rice, jackfruit, cumin, paprika, salt and pepper. Simmer 4 minutes until soup is just warmed through. 
Add minced garlic and adjust seasoning to taste.
Divide between four bowls and garnish with cilantro and any other toppings you desire.