Maybe it's been so long since I've had regular pasta (at least 10 months) – let alone fettuccine alfredo (years and years) – but i think this dish is as satisfying as the real thing.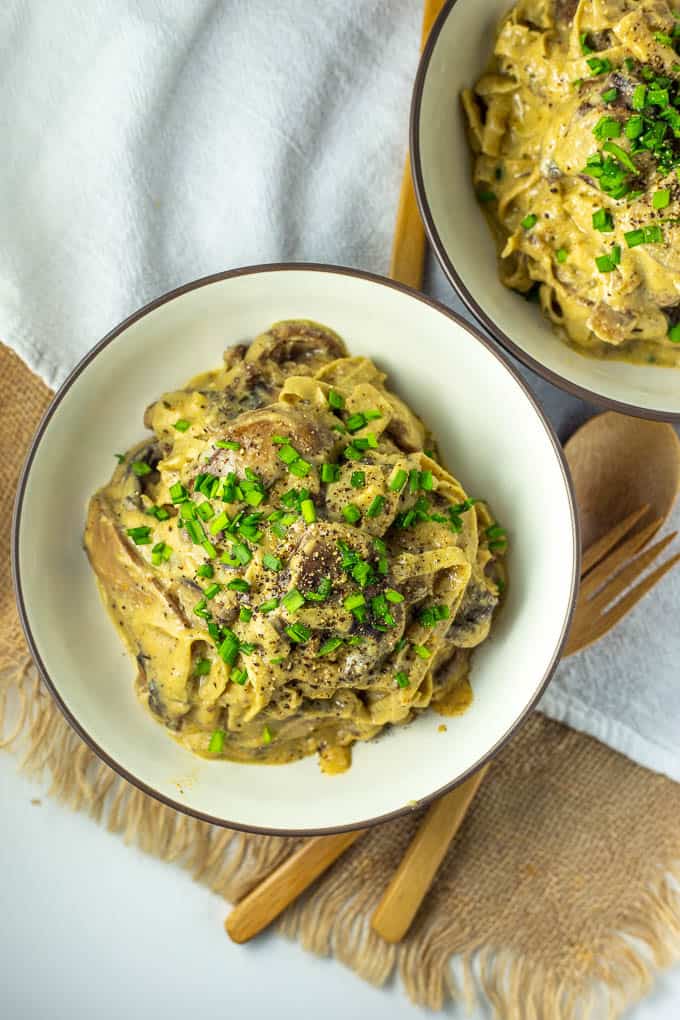 This vegan keto version of fettuccine alfredo is also as much of an indulgence for a special occasion as the real thing. We don't normally eat processed foods but these Zeroodles seem pretty safe. The only ingredients are organic mung beans, organic soybeans, and water so they have only 3g of net carbs per serving. Not too bad for the rare treat.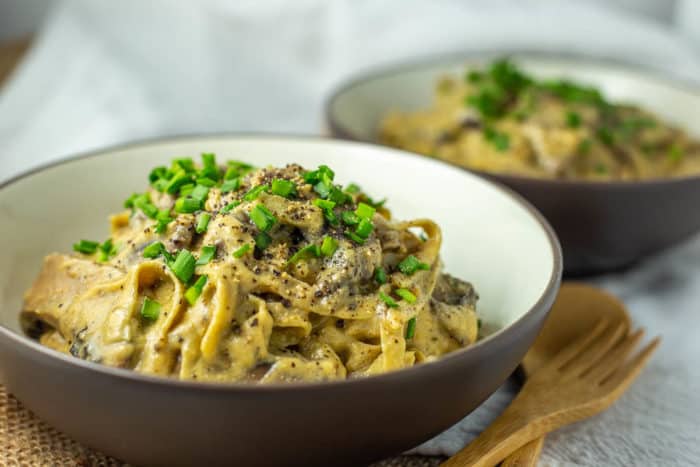 The sauce is my old go-to vegan "alfredo" simplified and lower-carbified. I think this is best served with some veggies stirred in: sauteed mushrooms, asparagus, spinach, broccoli, whatever but you do you.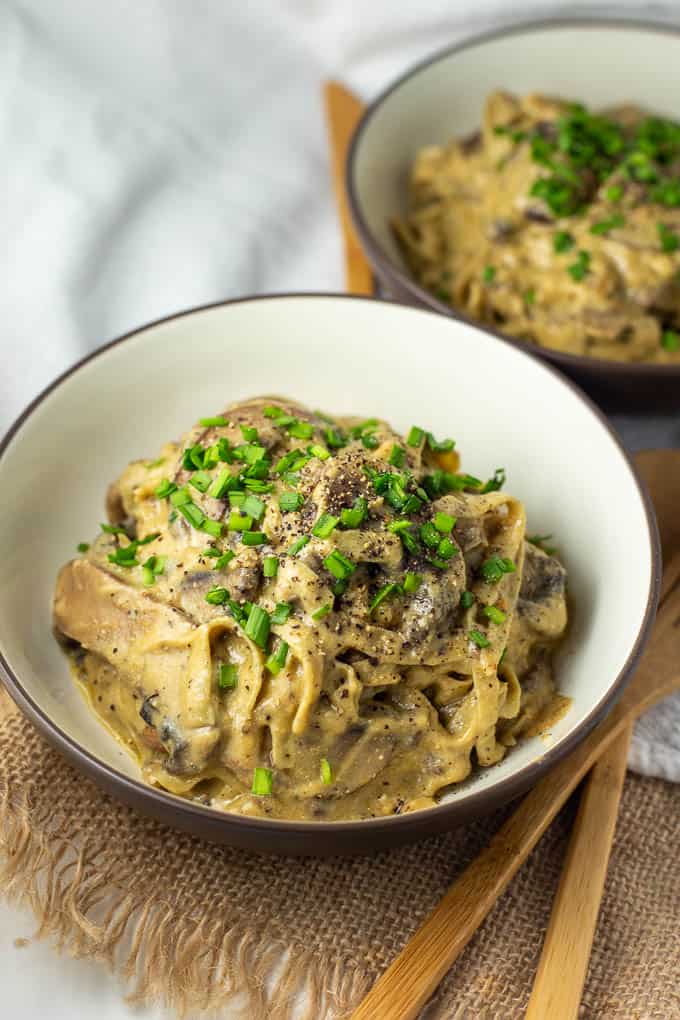 Macro Breakdown per serving (a serving is 1/2 the recipe)
405 Calories
Total Carbs 39g | Fiber 23g | Net carbs 16g | Protein 36g | Fat 8g
Always weigh and measure your own ingredients to ensure accurate tracking.
Ingredients
2 c vegetable broth or distilled water, more water as needed

1 small head cauliflower (about 1 lb or 2 heaping cups small florets)

1 small carrot, chopped 1/2 oz raw cashews

1/4 c nutritional yeast

2 tbs hemp seeds

4 cloves garlic pinch of nutmeg Pink Himalayan salt and plenty of freshly ground black pepper, to taste

1/2 package Zeroodles (100g) or your favorite low carb noodle replacement
Instructions
Bring broth to a simmer over medium low heat and add cauliflower, carrot, and cashews.
Simmer until vegetables are tender, about 20 minutes.
Remove from heat and stir in nutritional yeast, hemp seeds, and garlic.
Blend until smooth using an immersion blender or very carefully in a standing blender.
Stir in nutmeg and season to taste with salt and pepper.
Meanwhile, prepare the noodles according to package directions and stir into sauce. Serve with any vegetables you like. Shown here with sauteed mushrooms and green onion.