In our mostly-raw diet this warm, creamy soup feels like an indulgence. The warming curry spices lend extra flavor to the the hearty, umami mushrooms.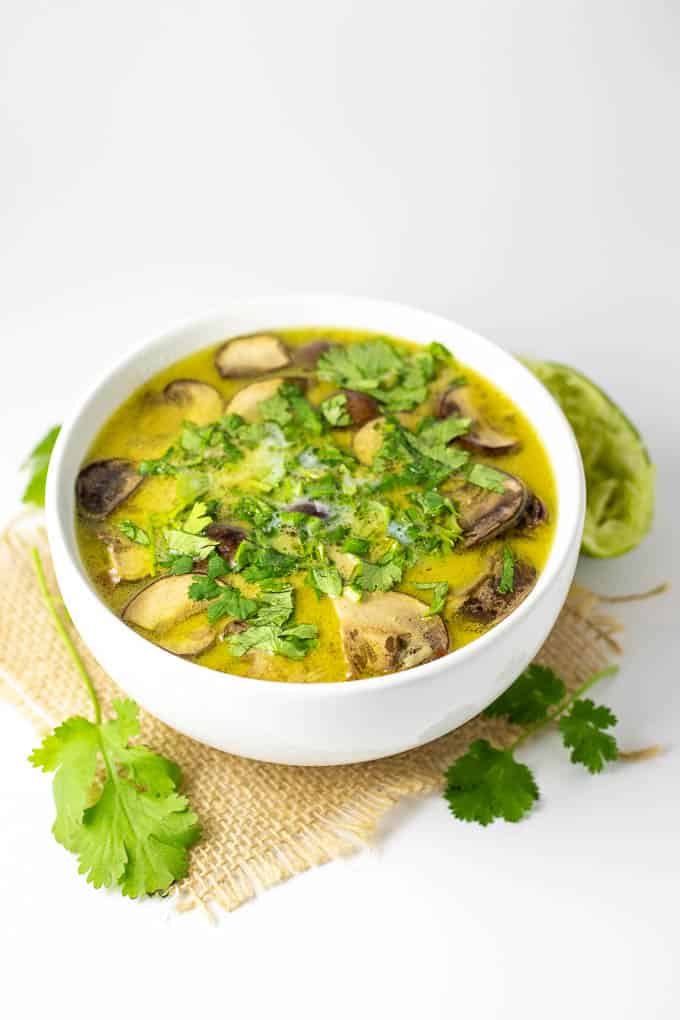 Even when we eat raw we prefer mushrooms cooked since they contain traces of carcinogenic compounds like hydrazine and formaldehyde in raw form. These chemicals disappear with exposure to heat so that we can enjoy the full, anti-cancer affects of mushrooms. A case-controlled study of 1000 Chinese women indicated that a diet rich in mushrooms and green tea could reduce risk of breast cancer.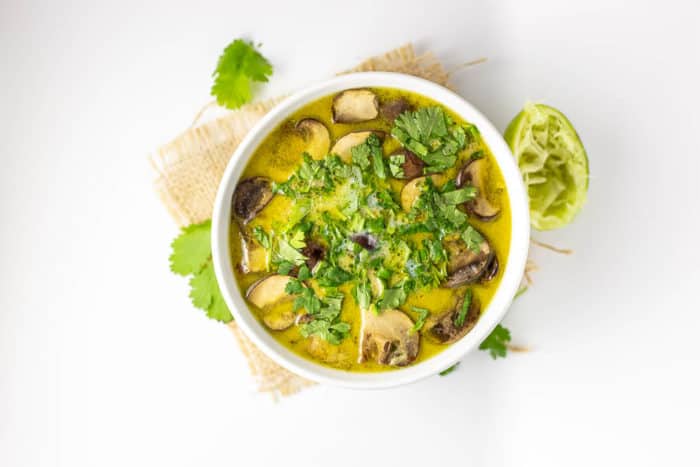 Pureeing the soup with cauliflower not only gives it a rich, creamy texture but also ensures a serving of cruciferous veggies with all their phytonutrients. If the nutrition of this soup doesn't sell you, the flavor and ease of preparation certainly will.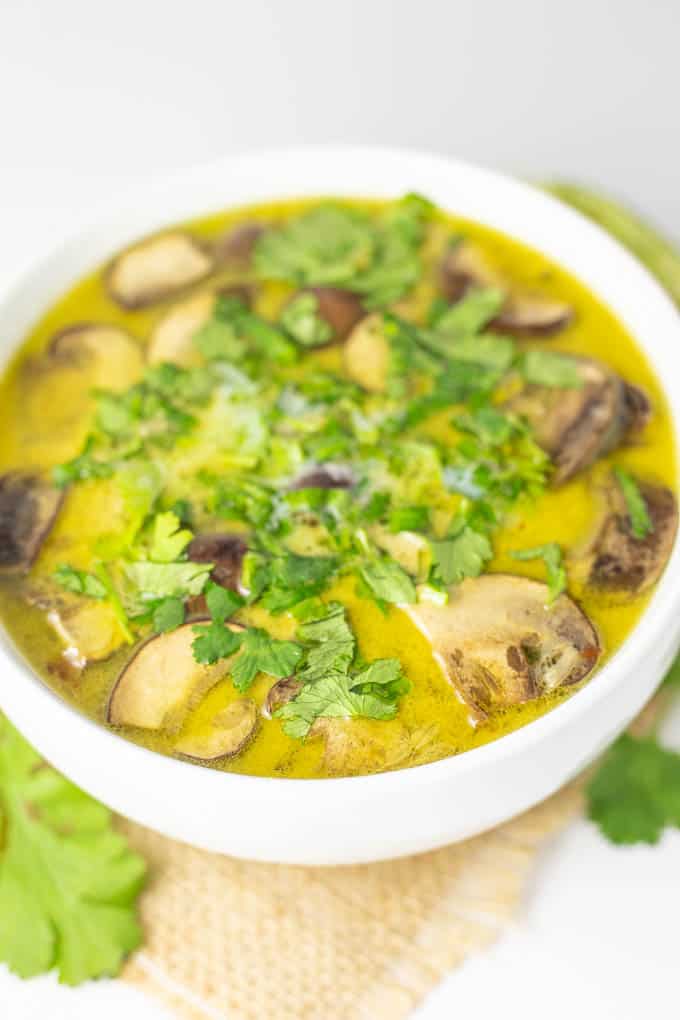 Macro Breakdown per serving (a serving is 1/4 the recipe)
70 Calories
Total Carbs 11g | Fiber 3g | Net carbs 8g | Protein 3g | Fat 1g
Always weigh and measure your own ingredients to ensure accurate tracking.
Ingredients
4 c organic vegetable broth [I use Wild Harvest]

50 g organic onion (about 1/2 a small onion), chopped

200 g cauliflower (about 1 head), chopped

60 g carrot (about 1/2 cup), chopped

1 cube organic vegetable bouillon [I use Rapunzel]

1 cup distilled water, more if needed

200 g assorted mushrooms, chopped (about 2 cups) [I like a combo of maitake, shiitake and portabello]

2-4 tsp curry powder, to taste

1/2 tsp Himalayan salt or another mineral-rich salt

Freshly ground black pepper

4 cloves raw garlic, minced

flaxseed oil (optional)
Instructions
Combine broth, onion, cauliflower, carrot and bouillon in a medium saucepan and simmer until vegetables are soft, about 20 minutes,
Using a hand blender or regular blender, puree until creamy. Thin with water as needed.
Add mushrooms and curry and cook until soft, another 10 minutes. Season to taste with salt and freshly ground black pepper.
Divide soup between 4 bowls and stir one clove of raw, minced garlic into each bowl. Top each serving with a drizzle of flaxseed oil, if desired.