The only time Brad ever tasted chia seed pudding it immediately fell out of his mouth. As in, he couldn't even get it far enough into his mouth to spit it back out. The bite was just repelled. The memory still cracks me up.
Have I convinced you to try it?
No seriously, chia seed pudding is absolutely amazing unless, like Brad, the texture of tapioca or passion fruit makes you ill. It's a real treat for me in general and this particular recipe especially.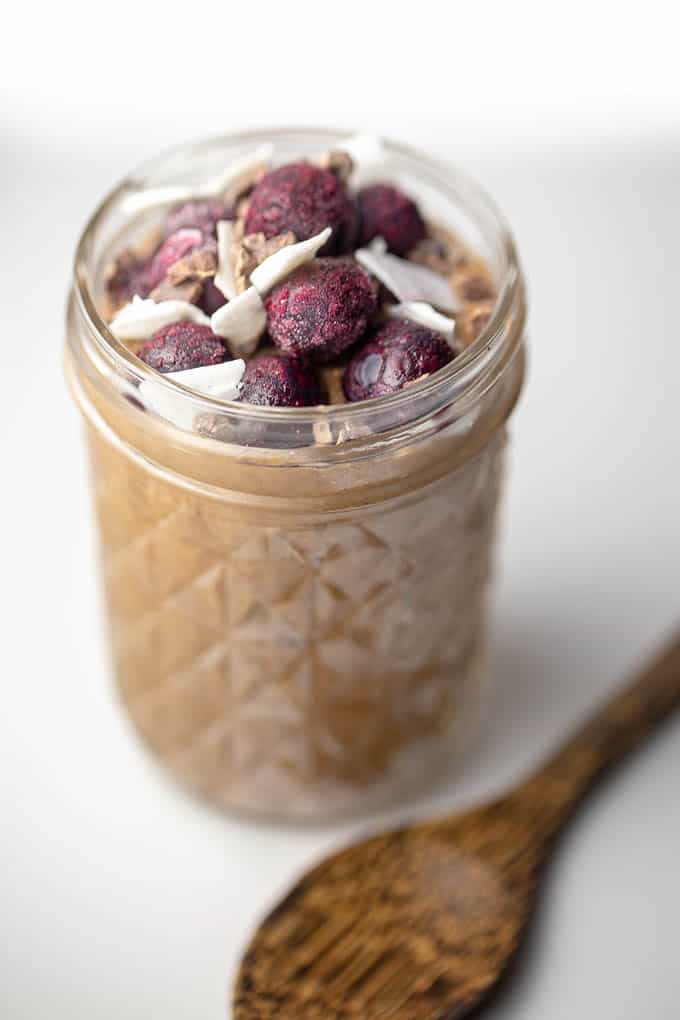 Not only is it stupid delicious and easy to make but every ingredient has healing benefits for the body.
Chia Seeds
I'm sure most people are already familiar with the massive health benefits of chia seeds: a one ounce serving provides 4 grams of high-quality protein, most of its carbs are fiber, 5 of 9 grams of fat are omega-3, and they're packed with minerals and antioxidants. I buy organic seeds and keep them in a drawer of the fridge where they keep for at least the month it takes for me to use a bag.
Hemp Milk
You can use any non-dairy milk your heart desires but hemp milk has been my jam lately. Prior to discovering this magic elixir I used a 50/50 or 75/25 blend of organic unsweetened almond and soy milk. Hemp milk is superior in my opinion as it's higher in omega-3 fatty acids and has all the rich, yummy taste of soy with fewer carbs and controversy. I make Hemp milk myself by blending 1/2 cup raw, organic hemp hearts with 2-3 cups of water and a whisper of organic vanilla extract before straining through a nut milk bag.
Raw Cocoa
I make this using a powder of Cordyceps mushrooms, Reishi mushrooms and raw cocoa (all cancer-fighting antioxidants) but straight up raw cocoa would work just fine.
Cinnamon
The cinnamon is totally optional but I've been trying to get more in my diet due to its powerful antioxidant, anti-inflammatory, and blood glucose lowering powers.
Other Supplements
This is a great recipe to sneak in any other supplements. I always add a few droppers full of my Turkey Tail extract but protein powder might be more your speed. To zazz it up a little, stir in some organic raw cacao nibs, coconut flakes, or berries.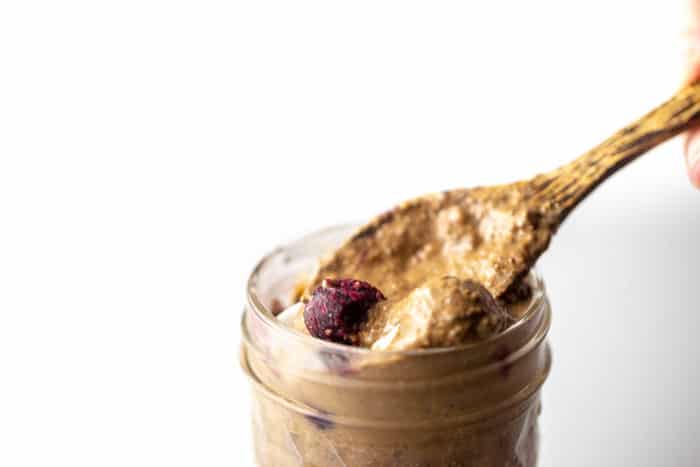 Nutrition Information
The final result: crazy delicious with even more crazy amazing nutritional stats.
Macro Breakdown
288 calories
23 g total carbohydrates
19g fiber
4g net carbs
18g protein
14g fat (9 of which come from the omega-3 rich chia seeds)
This pudding even has a 1:4+ sodium to potassium ratio just like your body likes. I think "superfood" is a dumb marketing term but this food is super!
Ingredients
1 cup organic, unsweetened hemp milk or other plant based milk

3 tbs organic chia seeds

1 tbs raw, organic 100% cacao powder or cordyceps mushroom-chocolate mix (see note above)

1/4 tsp organic cinnamon

pinch stevia or sweetener of choice

1/4 tsp organic vanilla (optional)
Instructions
Combine all ingredients in a small jar and mix well to combine. Let sit, refrigerated, 8 hours or over night. Blend, if desired, for a smoother texture.
Optionally, top with fresh organic berries, raw cacao nibs, coconut flakes, or chopped nuts.