This is perhaps my favorite variation on the original cruciferous salad. We eat it at least once a week. This salad is a winner not only because it packs so much goodness into one bowl with minimal effort, but because it's seriously delicious.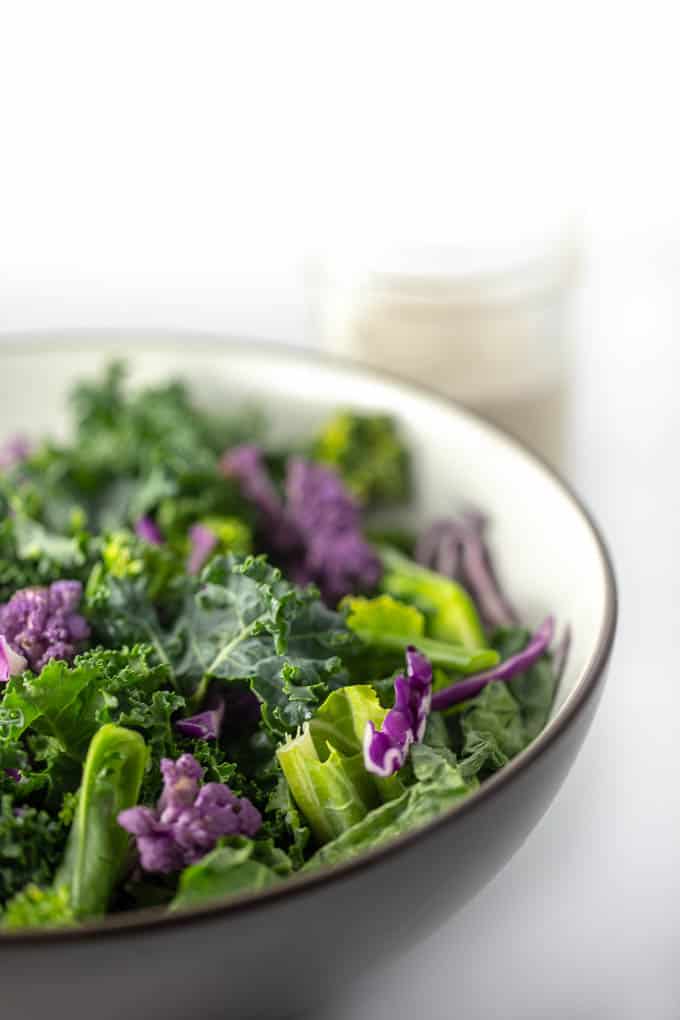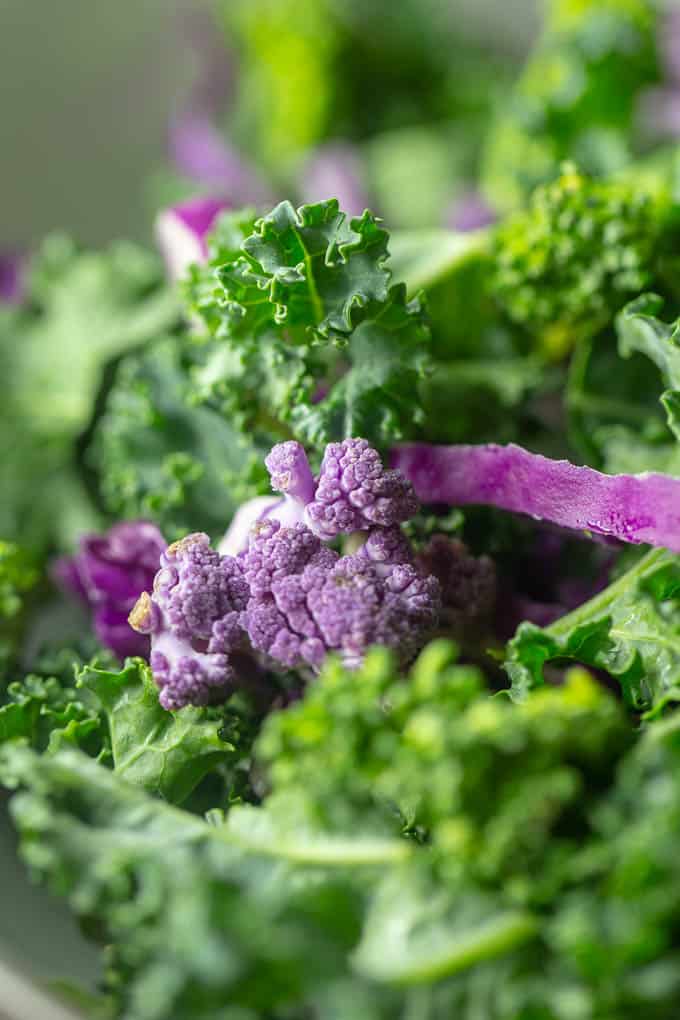 Brad and I split the entire recipe between us so the nutritional information reflects only 2 servings per recipe. You may be less glutinous. It's a lot of chewing but so much good nutrition.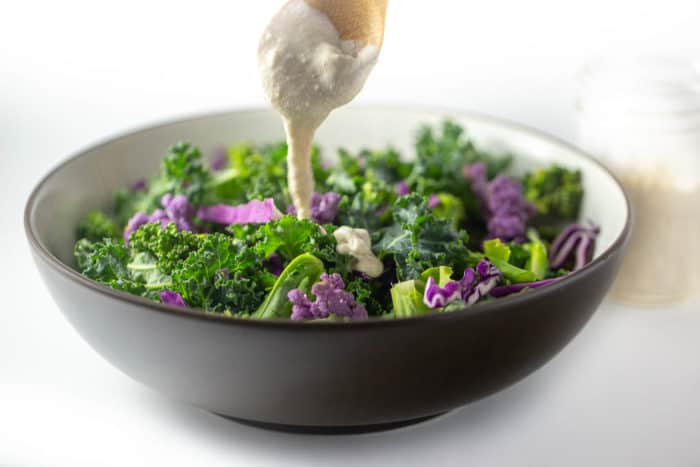 If you need more calories or protein, top with the nuts or seeds of your choice – flaxseeds, walnuts, sesame seeds and hemp seeds all go brilliantly with the flavors here. And obviously, mix up the veggies however you like. The magic is the dressing.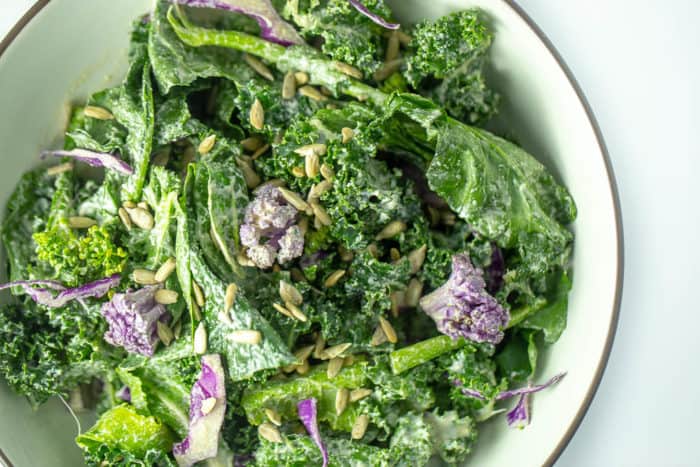 Nutritional Information
Based on the non-optional ingredients and amounts below. Always weigh and measure for yourself.

Calories – 215
Total Carbs – 18g
Fiber – 9g
Net Carbs – 9g
Protein – 11g
Fat – 13g
Ingredients
Dressing

3 tbs organic tahini (I like Artisana raw, Kevala, or Ceres Organics)

1 tbs lemon juice

3 cloves raw garlic

1 tbs flaxseed oil (optional)

2-4 tbs distilled water, as needed

Salad

1 pinch mineral-rich salt (Himalayan or Celtic sea salt)

100 g organic kale (about 2 cups), chopped

150 g organic broccolini (about 2 cups), chopped

50 g organic cauliflower (about 1 cup), chopped

75 g organic red cabbage (about 1 cup), thinly sliced
Instructions
Dressing: Combine tahini, lemon juice, and garlic in a food processor and blend. Add flaxseed oil, if using, and season with salt. Add water as needed until desired consistency (about the viscosity of maple syrup) is reached.
Salad: Combine kale, broccolini, cauliflower and cabbage in a large bowl and toss with the dressing. Massage with your hands to soften the kale and ensure dressing is evenly distributed. Serve.